Slide One
Green Deal
Home Insulation
Slide One - copy
Green Deal
Home Insulation
Insulation Grant, Loans and Funding Providers, Accredited Installers for Heating
UK Green Deal Advisers Guide
The UK Government will introduce a new scheme for all households and businesses in 2012. Under the initiative any business or domestic home can take advantage of the green deal by investment in improved heating and insulation for residential homes and small or large businesses. Advisors and assessors will be appointed to oversee the scheme. Approved lenders for loans will be advised in due course. The scheme is available for landlords, RSL's, social housing, and housing associations, including home owners and owners of rented property.
Service Comparison
Green Deal Provider- What is it About?
Parts of the housing sector in Britain have below standard heating and insulation fitted in homes and also commercial property. The intention is to improve the general housing stock which includes homeowners, landlords, social housing, business owners, and housing associations by the introduction of new green energy saving measures.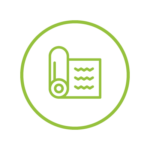 Loft Insulation
Loft Insulation as energy costs continue to rise it is important to make homes more sustainable in terms of heating and roof, attic insulating materials used in them. Installing loft insulation is a simple effective way of reducing heat loss by heat rising into the roof space.
Cavity Wall Insulation
Cavity Wall Insulation Many houses in Britain have a cavity wall as part of the house construction. Recent changes to building regulations mean that modern homes have insulation in the walls of the property.
Solid Wall Insulation
Solid Wall Insulation Solid brick houses have greater heat loss through walls, hence it is likely that external solid wall insulation could be applied to houses of this type of construction, or for dry lining internal walls.
Floor Insulation
Floor Insulation Insulating suspended timber floors in basements is another way of excluding draughts in the home. Insulating floors can help reduce heat loss in homes and small businesses.
Draught Proofing
Draught Proofing Applying draught exclusion to doors and windows is another step to reducing heating bills and making the home more draught proof. Door and window draught excluders may be supplied under advisory measures from the surveyor.
Energy Efficient Gas Boilers
Energy Efficient Gas Boilers Condensing combination gas boilers can reduce gas consumption significantly. "A" rated boiler systems have the highest efficiency ratings being up to 90% efficient, replacement of old boilers may be granted from the advisor.
Double Glazing
Double Glazing Double glazed replacement windows and doors are thermally more efficient than single glazed windows, you may be entitled to replacement double glazing under the grant scheme.
Underfloor Heating
Underfloor Heating fitters for this type of home heating may be considered as an option under renewable energy under the proposals. Contractors can fit an underfloor heating system into new or existing homes.
Energy Saving Lighting
Energy Saving Lighting low energy lamps and bulbs are available for the home or office for low price replacement filament bulbs or halogen light fixtures.